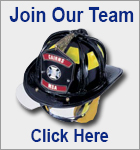 2023 Incidents
Fire
EMS
Jan
32
150
Feb
25
151
March
42
158
Apr
46
154
May
0
0
Jun
0
0
Jul
0
0
Aug
0
0
Sep
0
0
Oct
0
0
Nov
0
0
Dec
0
0
Total
145
613
2022 Incidents
Fire
EMS
Jan
45
144
Feb
30
119
Mar
54
145
Apr
82
141
May
38
142
Jun
32
166
Jul
36
172
Aug
48
176
Sep
41
181
Oct
47
185
Nov
43
194
Dec
58
171
Total
554
1936
Incident Totals
Year
Fire
EMS
2022
554
1571
2021
509
1976
2020
444
1701
2019
395
1521
2018
444
1356
2017
401
1329
2016
407
1344
2015
381
1442
2014
480
1362
2013
387
1307
2012
391
1150
2011
440
1140
2010
414
1170
2009
432
1092
Total
6079
19461
Web Counters
Website Visitors
Since
January 12, 2008

Visitors Today
May 30, 2023

Santa is visting New Freedom tonight on the fire truck!!!!
December 23, 2020
!URGENT CHANGE IN EVENTS!
Due to incliment weather on 12/24, Santa will be doing his Fire Truck Tour around New Freedom, tonight 12/23 starting at 5:00pm. Keep an ear out for the sirens and an eye out for the lights!!