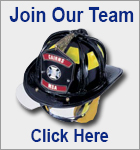 2023 Incidents
Fire
EMS
Jan
32
149
Feb
25
151
March
42
158
Apr
46
154
May
106
169
Jun
28
161
Jul
32
152
Aug
56
168
Sep
41
151
Oct
34
178
Nov
0
0
Dec
0
0
Total
442
1591
2022 Incidents
Fire
EMS
Jan
45
144
Feb
30
120
Mar
54
145
Apr
82
141
May
38
142
Jun
32
166
Jul
36
173
Aug
48
176
Sep
41
181
Oct
47
185
Nov
43
194
Dec
58
171
Total
554
1938
Incident Totals
Year
Fire
EMS
2022
554
1938
2021
509
1976
2020
444
1701
2019
395
1521
2018
444
1356
2017
401
1329
2016
407
1344
2015
381
1442
2014
480
1362
2013
387
1307
2012
391
1150
2011
440
1140
2010
414
1170
2009
432
1092
Total
6079
19828
Web Counters
Website Visitors
Since
January 12, 2008

Visitors Today
Dec 02, 2023

WELCOME TO THE OFFICIAL WEBSITE OF THE
Rose Fire Company No. 1
54-06 Working House Fire

September 10

2:40am Station 58 was alerted as part of the first alarm assessment to box 54-06 in Hopewell Twp for reports of a house on fire.

Ambo 54 arrived advising dispatch and all incoming units that the house was located on the 16000 block of Draco rd & the home was fully involved.

Command requested Tower 58 to Side A of the structure and to set up for ladder pipe operations.

Crews worked on scene ... (Full Story & Photos)

Passing of Past Member Dennis Nace

July 12

Rose Fire Company #1 would like to share our condolences to the family, friends, and Loganville Fire Company family of Treasurer Dennis Nace, who passed away unexpectedly on Monday, July 10, 2023.

Thank you, Dennis, for your many years of service and dedication.
MVA Into A Structure.

July 03

10:40 am New Freedom Volunteers were alerted to the 5600 block of Steltz rd for a MVA into a structure.

Crews arrived to find a vehicle had left the roadway and struck a home before coming to a stop.

Crews checked the vehicle & home for occupants. Very fortunate that nobody was seriously hurt and everybody went home.

Crews remained on scene for a hour checking for hazards in the home and on the ... (Full Story & Photos)

Your feedback is important to us! Feel free to sign the guestbook.