2013 Incidents
Fire
EMS
Jan
34
0
Feb
40
0
Mar
41
0
Apr
0
0
May
0
0
Jun
0
0
Jul
0
0
Aug
0
0
Sep
0
0
Oct
0
0
Nov
0
0
Dec
0
0
Total
115
0
Incident Totals
Fire
EMS
2012
391
1307
2011
440
1150
2010
414
1140
2009
432
1177
2008
400
1092
2007
450
1131
2006
392
1178
2005
435
1235
Web Counters
Website Visitors
Since
January 12, 2008

Visitors Today
Dec 12, 2013


Member E-mail
Welcome to the Official Website of the
Rose Fire Company No. 1
| | | |
| --- | --- | --- |
| | "A Matter of Pride" | |
Volunteers Wanted!!!
Our Upcoming Events: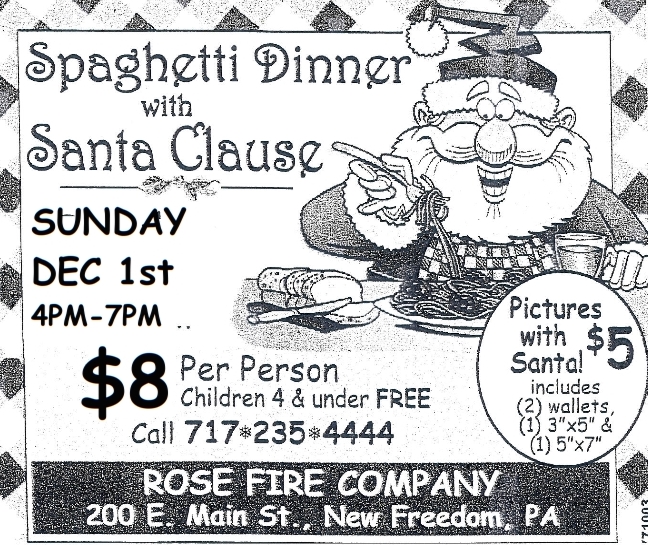 Monthly Chicken BBQ & Pit Beef
Truck 58 Goes to Baltimore County for House Fire

November 22

At 0853 hours Truck 58 was alerted for a reported House Fire on Hawthorne Ct. in Baltimore County. As Truck 58 was responding Balt. Co. Engine 60 arrived with Fire Showing from a two story single family dwelling. First arriving engine crews advanced attack lines into the structure for an aggressive interior attack. Truck 58 arrived and the crew went to work laddering both sides "A" and "C" with ... (Full Story & Photos)

Tower 58 assists EMS in Glen Rock

Lieutenant Matt Stoudt, October 29

Around 15:30 Hours, Tower 58 was dispatched to assist EMS in Glen Rock Borough. Ambulance 59, Medic 102-4, and Station 59 personnel were on scene at a construction site operating about 30 feet up on some scaffolding. A single patient had fallen approximately 20 feet and was unable to reach ground level naturally.

Tower 58 (Chief McGilln) responded and set up for aerial operations upon arrival. ... (Full Story & Photos)

Vehicle Accident with Confinement

Lieutenant Matt Stoudt, October 22

Shortly after 06:00 Hours, Station 58 was dispatched to Codorus Township for a vehicle accident with unknown injuries on Steltz Road in the area of Hildabrand Road. York County 911 quickly upgraded the call to a rescue with entrapment.

Truck 58, Engine 58-1, MICU 58 and MICU 7 (Lineboro) responded. MICU 58 was first to arrive and begin patient care, advising 2 vehicles blocking with 1 patient confined.

Truck ... (Full Story)




Company 58 Handles Baltimore County Crash

October 15

At 16:10 Station 58 was alerted for a Vehicle Accident with Entrapment on I83 NB at MM 37. Truck 58 responded moments later with a crew of four. Upon arrival crews found one vehicle on its roof with no entrapment. Truck 58's crew assumed patient care until the arrival of Medic 60. After turning over patient care to EMS, Truck 58 returned available. ... (Full Story & Photos)

Company 58 assists on House Explosion in Company 59's First Due

Chief Tony McGillin, September 23

Around 2100 hours Engine 58-1 and Truck 58 were dispatched to assist on the House Explosion in Codorus Township. Units from company 59 arrived to find a single family dwelling that was involved in a explosion fully involved and already collapsed. Due to water supply issues the assignment went to two alarms so a long supply line could be laid into the fireground. Units operated for several hours ... (Full Story & Photos)

Lightning = Small Fire in the First Due

Chief Tony McGillin, September 12

As the crews were cleaning Truck 58 after the 61 box, York County dispatched the Structure Fire asignment to the 100 block of Windy Hill Rd. for the attic on fire. Chief 58 and Engine 58-1 arrived on side "A" with smoke showing from Side "C&D" Engine 58-1 stretched an attack line through Side "A" as Engine 61-2's Crew advanced a back-up line Truck 58's crew threw ladders to sides "A and B" and opened ... (Full Story)




Photo by: Shrewsbury Fire Company

Small Fire in Company 61's First Due

Chief Tony McGillin, September 12

At approx. 1700 hours the Structure Fire assignment was disptached to Snyder Rd. in Company 61's first due. Chief 61 and Truck 58 arrived with nothing showing from the street. Truck 58's crew investigated finding a small fire in the laundry room with smoke conditions in the apartment and fire in the ceiling areas. Engine 61-2's crew arrived advancing an attack line into the structure. Engine crews ... (Full Story & Photos)

Engine Company runs auto fire

Lieutenant Tyler Abshagen, September 01

At 2130hrs Engine 58-1 was dispatched to Freeland Rd in Baltimore County for an auto fire. Engine 58-1 (OIC Lt. Abshagen) responded. Engine 451 arrived to find a fully involved auto. Crews from 58 utilized the bumper line from Engine 451 to extinguish the fire. ... (Full Story)




Company Handles Another First Due Crash

Chief Tony McGillin, August 23

During the evening hours Chief 58, Engine 58-1, Truck 58, MICU 58, Ambulance 58 and 58 Fire Police handled a vehicle crash at Campbell Rd. and Susquehanna Trail. Units arrive to find a two car crash with several patients complaining of various injuries. Chief 58 (McGillin) established the command and requested a additional ambulance (Amb. 59) to the scene. Crews assisted the EMS units with patient ... (Full Story)




Vehicle Accident with Injuries in Shrewsbury Township

FF Kemp, August 23

At 15:24 Station 58 was alerted for a Vehicle Accident with Injuries on Susquehanna Trail S at Keller Road. Truck and Micu 58 responded moments later and arrived to find a two vehicle accident, one with heavy front end damage. Truck 58 (OIC Capt. Shearer) assumed command, and crews began patient care. After turning the patient over to EMS, Truck 58's crew cleaned up debris and returned available.... (Full Story & Photos)

Your feedback is important to us! Feel free to sign the guestbook.